Mélanie
Meillard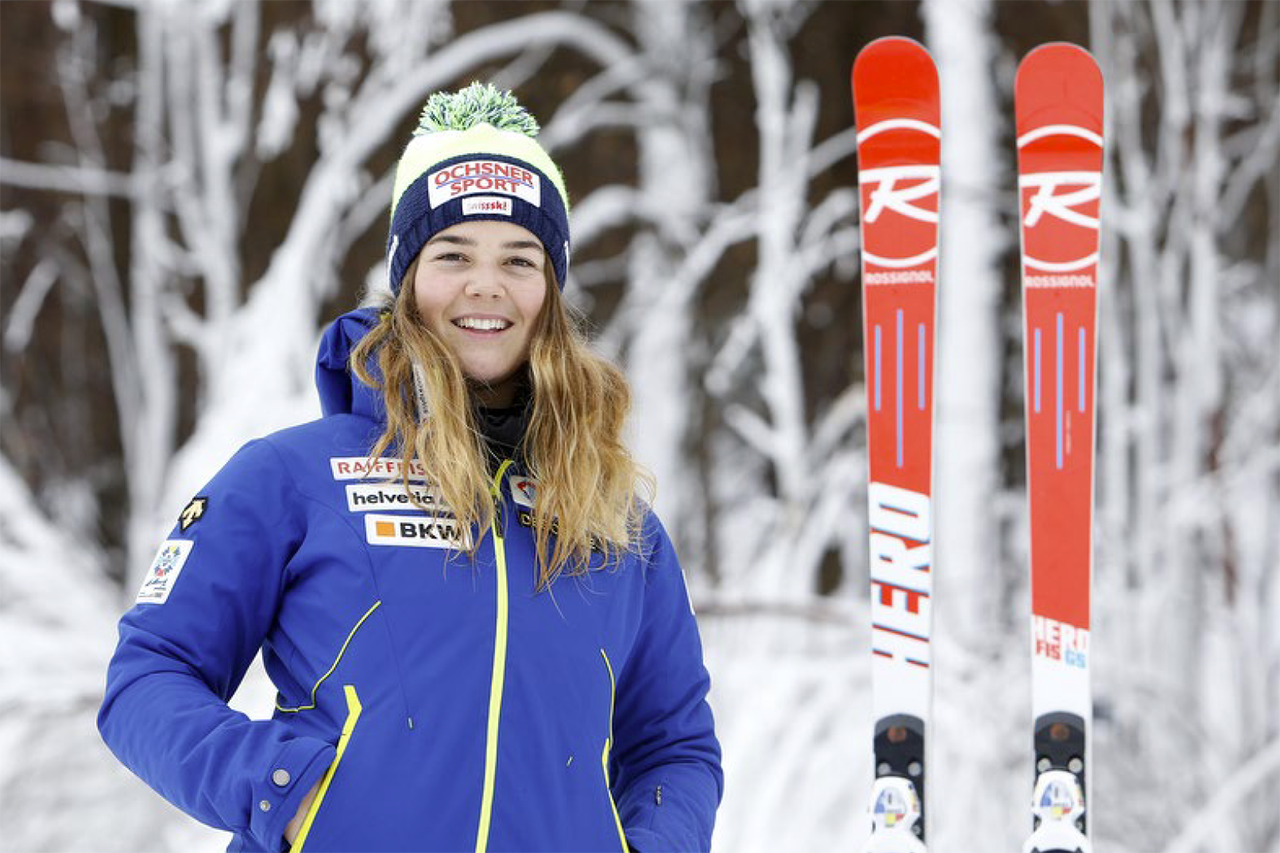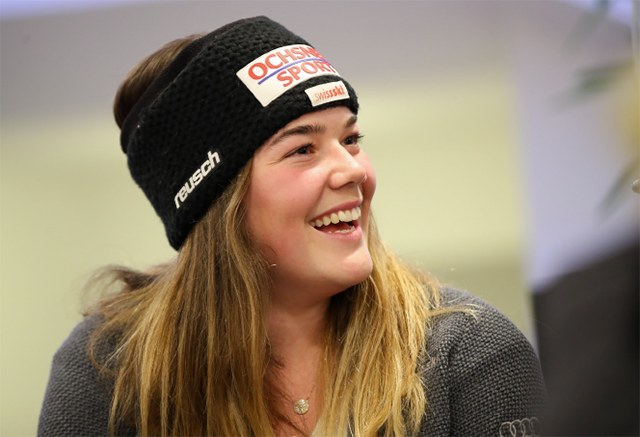 Nom

Meillard

Prénom

Mélanie

Anniversaire

23 septembre 1998

Ski club

Hérémencia

Discipline

Géant, slalom, Super G, super combiné

Cadre

Equipe national swissski
Mélanie
Meillard

Biography
I put on skis for the first time when I was two; since the first times, it was a pleasure to ski down the slopes with my family every weekend. Afterwards, as soon as my age allowed it, my parents signed me up for the ski club. I have always skied at the Hérémence ski club and we made the trips between Neuchâtel and Valais every week to be able to go skiing and train. In 2009, my parents suggested that my brother and myself move to Hérémence and finish our schooling there to geographically minimise the trips that were becoming more and more frequent.
At the end of compulsory school, I started an apprenticeship as a retail manager. I was lucky to have Ochsner Sport as my employer, which has always been very flexible with my schedule. In summer 2017, I passed my final apprenticeship exams; it was a big relief for me because as of then, I could devote myself 100% to skiing.
Many thanks to Ochsner Sport Sion for this support and the help you have given me during these three years.
2014–2015 season: it was my beginning in FIS racing; I was a member of NLZ West, in the performance group. From the start, I reached podiums in the FIS race and, in the process, I participated in my first European Cup in giant slalom in Zinal and in slalom in Bad Wiese where I reached 8th place.
2015–2016 season: thanks to my excellent results, I was promoted directly to the B team of Swissski. I trained in the European Cup group. I had a good season and continued to progress. I took my first World Cup start in Are and Flachau in slalom. At the end of the season, I achieved my first European Cup podium in slalom.
2016–2017 season: Throughout the preparation, I trained with the European Cup group and maintained in the B team. My good results in the World Cup, as of the first races, allowed me to join the World Cup group. ; this made it easier to organize my training sessions and improved my level. My results progressed rapidly and I was promoted to the National Team.
2017-2018 season: I got my first podium and was selected for the 2018 Olympics. Unfortunately just before participating I injured my knee. This meant I was out for the rest of the season.
2018-2019: I constantly continued my preparation for the winter season but the pain did not allow me to participate. Huge disappointment as I had to have my knee operated again.
2019-2020: I unfortunately did not participate in the entire winter season but I didn't lose hope because my goal was to return to my best skiing level. Never Give Up!
2020-2021: I am finally back to competitions ....... and I am delighted to getting back to my best level again!
Program
and results